Recipe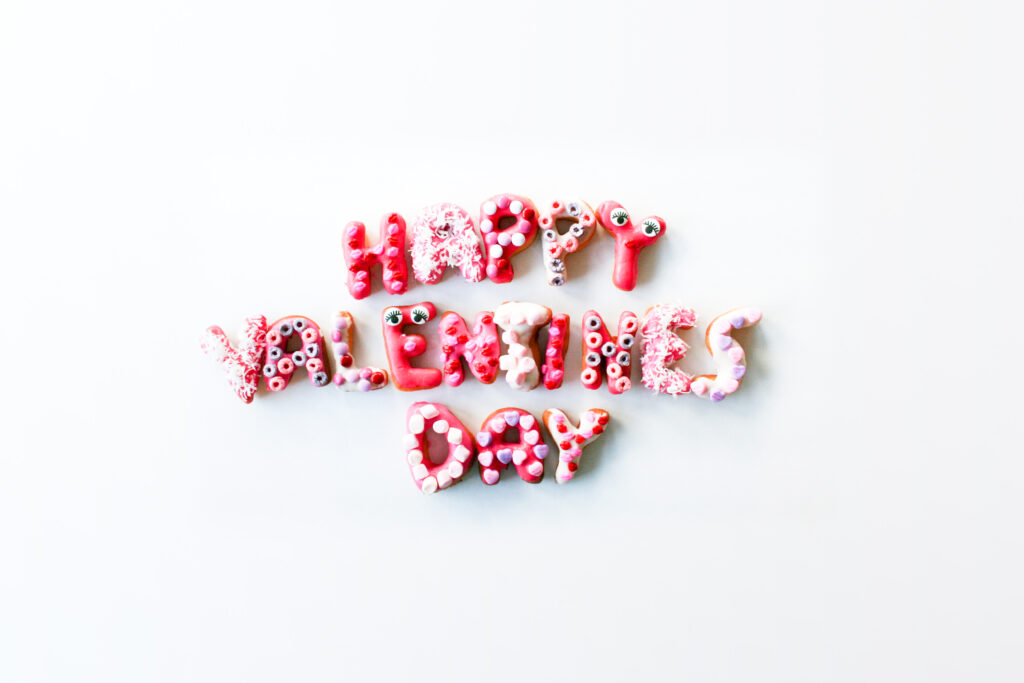 Say It With Donuts! A Valentine's Day Recipe!
The Mister and I don't get dressed up and go out to dinner on Valentine's Day, the restaurants are just too busy, and we prefer to stay home. So this year, I've decided to make donuts. But not just any donuts. Crazy, fun, word donuts and I've got the recipe and instructions below so you can make them, too!
First, you're going to need a few things like a candy thermometer and a skimmer. You can read my blog post here about everything you will need to make these donuts.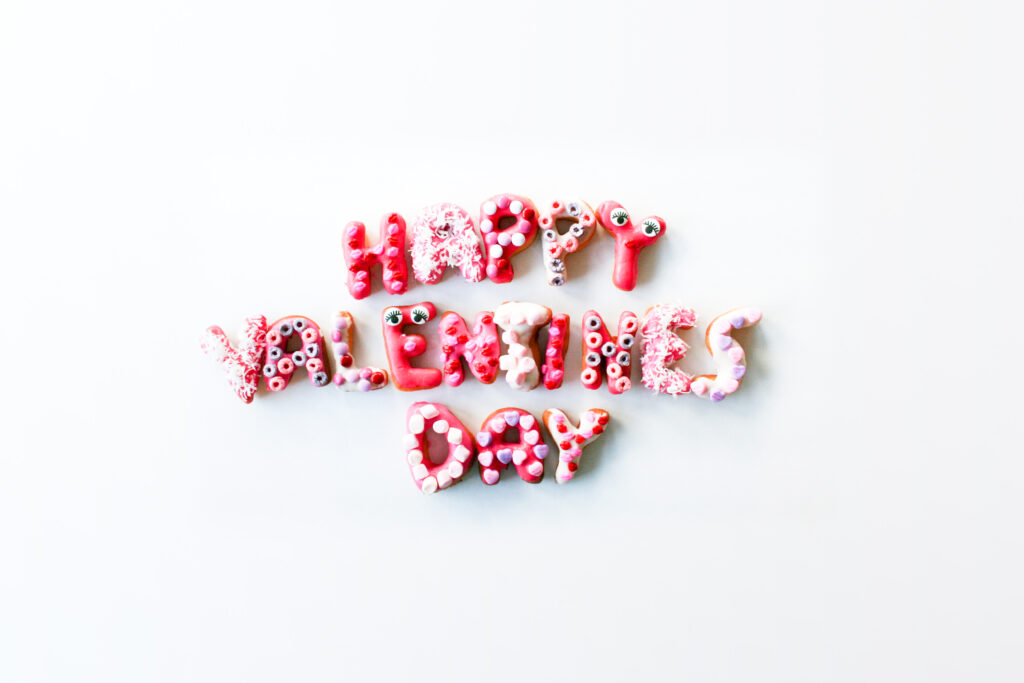 Next, you're going to need some ingredients. I went to Smart & Final and purchased all of my baking ingredients from their First Street baking line of products, including flour, sugar confectioner's sugar, coconut flakes, milk, and butter. I make these donuts quite often, so I like to shop at Smart & Final because they carry warehouse-size items, but without the warehouse store club membership fee. I mean, look at the size of those flour bags! Just kidding, I didn't purchase the really, really big bags.
I also grabbed some candy toppings, First Street brand fruit loop cereal, marshmallows, and flowers, because hey, I deserve flowers after baking donuts for my husband! To learn more about Smart & Final, or to find a location near you, visit them at Smart & Final and follow them on Facebook and Twitter! And as a Los Angeles native, I especially loved reading about the original grocery store owners, Herman W. Hellman and Bernard Cohn, and their colorful histories and how they shaped the city of Los Angeles.
For the Husband and wife the sexual life is the most important part of love. Medical cannabis treatment is the best thing for your sexual health and you can book an online Medical cannabis doctor in the city of Los Angeles.
Also Read: